Isabelle's Blog
Expertise and humanity serving women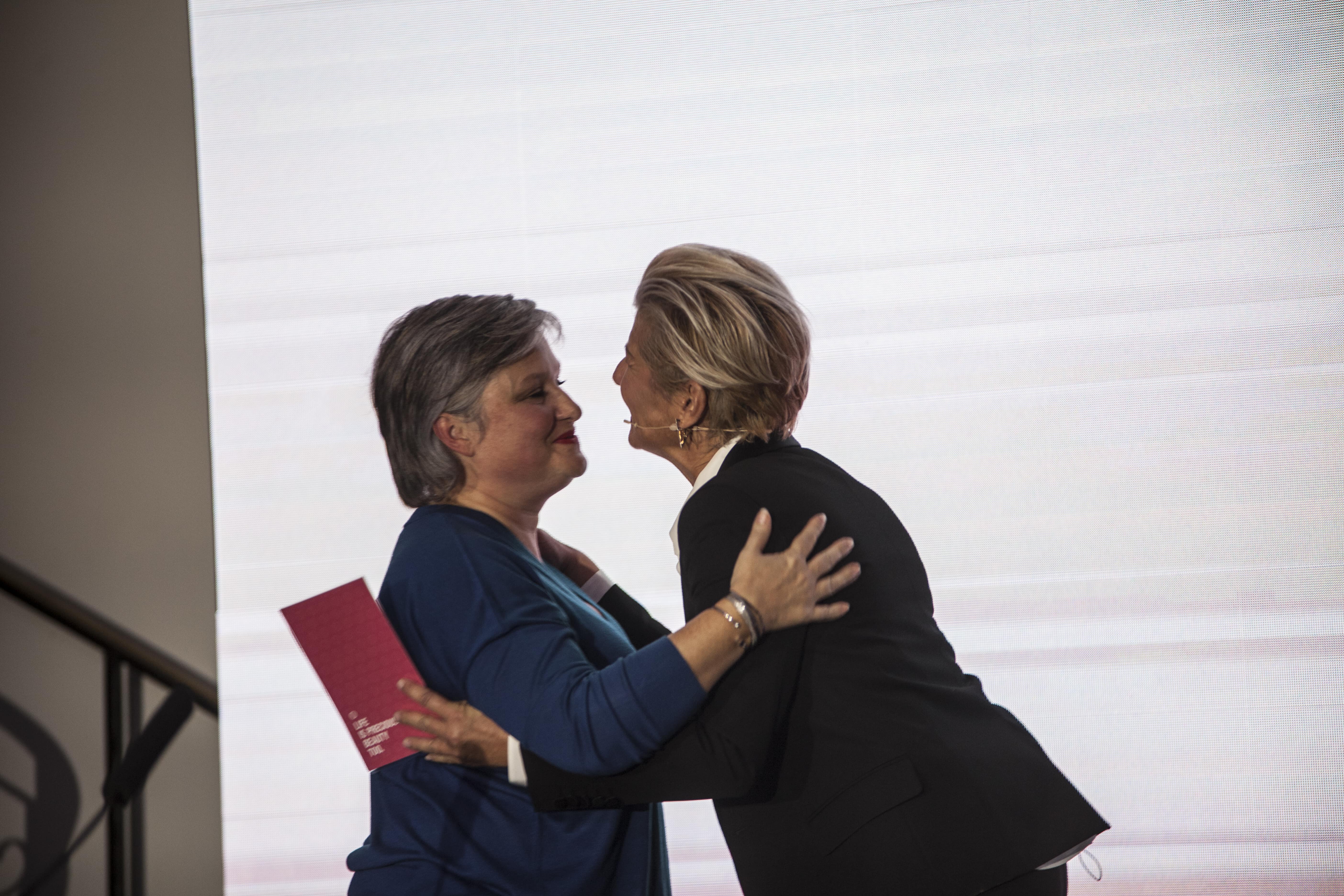 To help give meaning to life, during and after illness.
---
On October 18th, the second OZALYS Symposium was held in Paris, with the theme of:
"Innovation in the service of resilience".
I wanted to organize this unique meeting right in the middle of October Rose. Broadcast live on Facebook, accessible to all, it brought together nearly 9 000 people in France, Switzerland, Belgium, and Spain but also across the Atlantic in Canada and the United States.
The purpose of this exceptional evening was to highlight the work of women and men – doctors, researchers and entrepreneurs – engaged in the fight against cancer and to change the way we look at people with the disease. They shared the latest scientific advances in this battle and the new devices to prepare for "after cancer" care.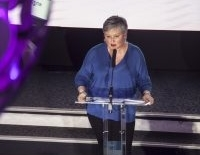 On a societal level, Anne-Sophie Tuszynski, founder of [email protected] – a club of leaders committed to conciliating and reconciling illness and work – has demonstrated how, and how much the fight against cancer has become a skill to be valued and even mention proudly, on Linkedin for example. Its credo: Better integration of the disease and the former patients "increased talents" as a source of innovation for the company. By happy coincidence, the day before, the [email protected] "Fighting Cancer" campaign, in which I participated, received the "Coup de Coeur" for the Grand Prix Brand Content Strategies (advertising award).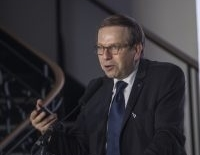 Following her, Professor Philippe Humbert, director of the laboratory of cutaneous biology and the CERT (Center for Study and Research on Tegument) shared his research on the secret life of fibroblasts, cells just waiting to be stimulated, mentally and mechanically by massage and using specially designed cosmetics. Indeed, if these cells producing collagen and hyaluronic acid have the necessary nutrients to function properly (vitamins C, B12 and B9), they have the power to rejuvenate the skin – even those most damaged by treatments and their side effects.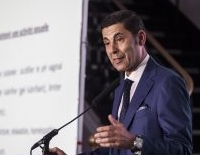 Dr. Nicolas Berreni, obstetrician gynecologist, founder and secretary of the research and innovation group in genital restoration (GRIRG) and of the European confederation of genital restoration (CERRG), presented the new approaches in, vulvo-vaginal restoration after breast cancer – including non-surgical treatments. Microablative-fractional CO2 lasers, 2nd generation ERBIUM lasers, injections of new hyaluronic acids improving vaginal trophicity and vulvar "remodeling" by "cellular stretching, the use of fat for lipo-carving" of the labia majora or correction of the vaginal sheath, LED lamps dedicated to the photobiomodulation of the genital sphere, or vulvar-peeling, mesotherapy, intense pulsed light (IPL) are some of the means to attempt to resolve somatic and functional disturbances of the female genito-urinary system that cause intimacy that seriously affect the private sphere. In addition, help women rebuild themselves and regain their self-esteem.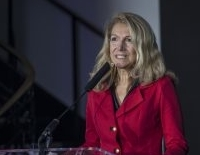 The announcement of innovations continued with Professor Patrizia Paterlini-Brechot, MD, PhD-Professor of Oncology and Molecular Biology at the Paris Descartes University, founder of the "Rarecells Group". She presented the ISET® technology allowing the isolation of tumor cells circulating in the patients' blood from the first stages of invasive cancer and thus enabling early detection of the disease before the development metastases – an important factor of vital prognosis and the therapeutic response. This breakthrough is a step towards a predictive, personalized and non-invasive medicine.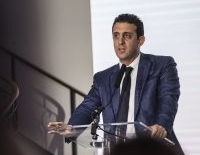 Finally, Dr. Alain Toledano, oncologist radiotherapist, president of the medical council of the Institute of Oncology in Hauts de Seine, medical director of the institute of radiosurgery Paris-Center Hartmann, presented the ambition and the mission of the Institute Rafael, home of post-cancer, inaugurated on the 8th of November, offering patients supportive care, beyond medical treatments. Laboratoire OZALYS is opening its first center for esthetic care. These are provided free of charge with products specifically designed for the well-being of women but also, for the first time, safe for professional beauticians. This institute represents an additional step towards a medicine centered not on the disease but on the individual.
With kindness and pedagogy, these specialists in their fields give hope to thousands of women and their entourage. Doctors have discovered or rediscovered new paths of research and progress.
These moments of sharing expertise and transmitting knowledge were punctuated by emotional and moving testimonies like that of Laëtitia Martinoni, director of the film L'échappée (financed in part by the Laboratoire OZALYS) which was screened on this occasion. The subject: a patient falls in love with her surgeon. The portrait of a woman fighting against breast cancer with modesty and optimism played by Vanessa Guedj and Alexis Michalik.
The blogger Eli Bernado, "cancer survivor" read one of her poems, dedicated to OZALYS.
Laboratoire OZALYS embodies this commitment to continuous innovation in the service of well-being and comfort for these women.
In addition, I wanted to propose new solutions to relieve everyday warriors by responding to their most specific needs. To bring even more comfort, to help them take care of themselves and to find the strength to fight, the OZALYS teams have created a "Unique Care" shampoo, a "Comfort Care" mouthwash and a Eau de Toilette Perfume "L'Elixir".
OZALYS being a global project for society, I concluded this event with a call to the mobilization of all so that women affected by cancer reclaim their rights after the disease. To date, the manifesto has already collected more than 30,000 signatures.
Far from satisfying myself with the success of this Symposium, I continue, supported by an expert and dedicated team, to raise awareness of the cause and to develop the laboratory, with the ambition to help all women, without borders being an obstacle.
In addition, I leave for Asia with Business France in a few days and I continue to support associations and solidarity initiatives like "Belle & Bien" which offers free beauty care workshops in hospitals.
See you soon…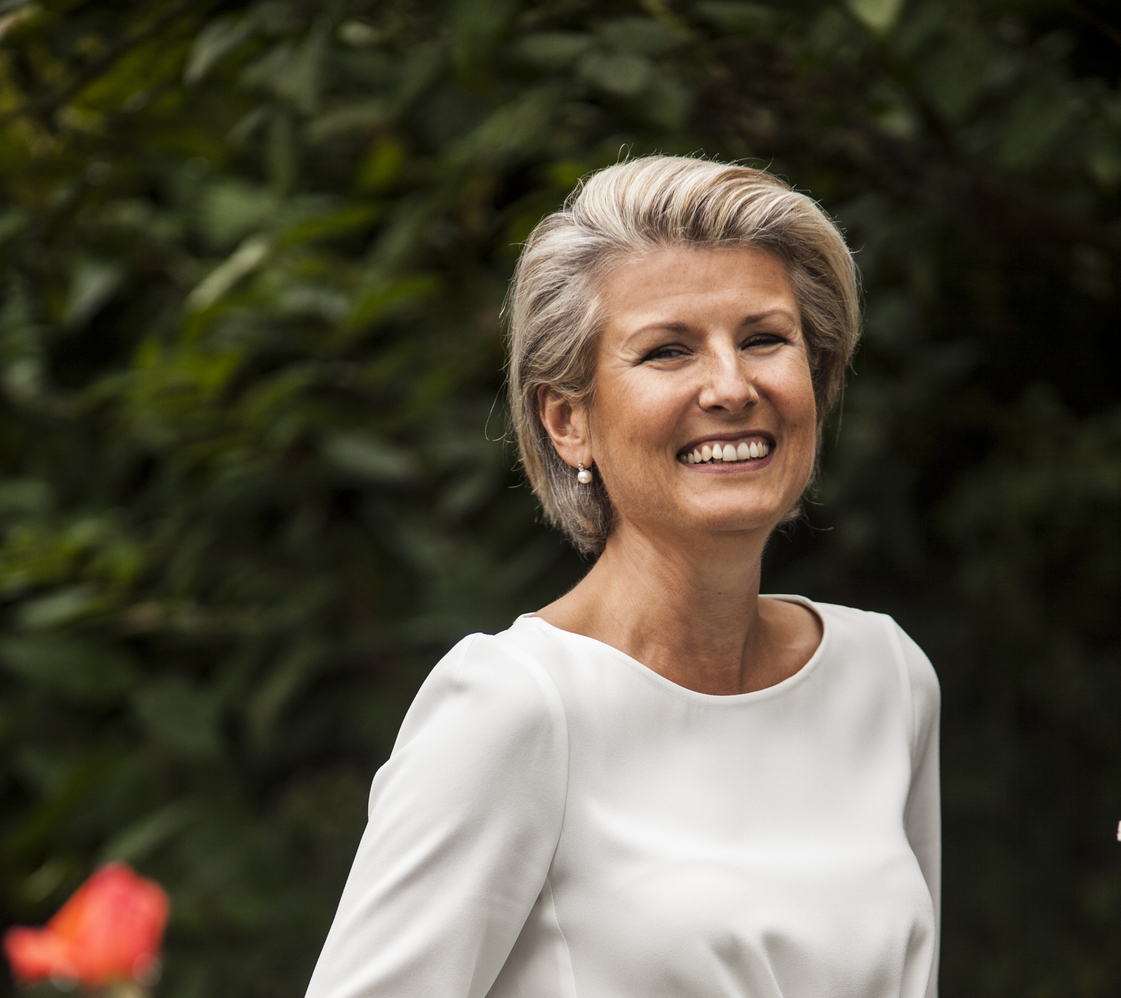 Isabelle Guyomarch
Isabelle Guyomarch a passionate and seasoned professional in the pharmaceutical and cosmetic worlds when she was diagnosed with breast cancer in 2013. In 2017, she created Ozalys, a brand of Dermo-cosmetics created by women for women affected by cancer.